Live Event
GovOS Partner Panel: Local Governments & the STR Industry
We've seen some incredible changes within the short-term rental (STR) industry this year, including new legislation and a series of trends that emerged in communities large and small. But what are the impacts of these changes and where is the industry headed?
Join us for a discussion with our partners at Rent Responsibly, Texas Travel Alliance and Utah Association of Counties as we cover one of the hottest topics on community agendas throughout the country.
More than 800 cities, counties, and states
use GovOS to modernize transactions for citizens and businesses.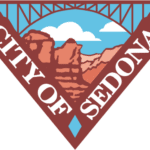 Reimagine the Government Experience
Learn what makes GovOS different. Transform the way you interact with businesses and citizens.